Hunter Valley Restaurants and Cafes
Panino's Caffe @ Greys Inn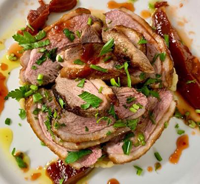 Visit Panino's Restaurant in the heart of Wollombi village for delicious Italian style food. We are licensed and BYO supplying all your needs to eat-in or take-away. A gourmet Deli-Caffe' with fresh coffee, luscious fresh cakes, pastries and biscuits. Freshly baked organic sourdough breads; gourmet sausages, salami, prosciutto, smoked salmon, cheeses....the list is endless. If you don't want to cook while staying in your accommodation we have gourmet frozen meals, home made soups and many other delicacies.
Great Northern Trading Post
General Store, Bar, Café and Live Music Venue. The Great Northern Trading Post retains the laid-back atmosphere and rustic charm of 1870 when it all began as "Ye Olde Horse Wagon Trading Post". Originally a watering hole for the bullock teams lugging development into the Hunter Valley, Full range of Beer, Wine & Spirits. Home cooked meals for Breakfast, Lunch & Dinner 7 days a week. Live Music and Dinner from 6.00pm on Friday Nights. Allpress Coffee and light snacks. ULP/Diesel, Swap & Go Gas. OPENING HOURS: Monday to Thursday – 7.00am to 8.00pm Friday – 7.00am to Midnight Saturday & Sunday – 8.00am to 10.00pm
Wollombi Tavern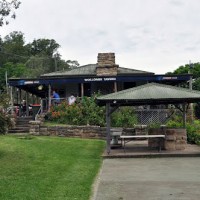 The meals are huge and will not disappoint the biggest eaters. The juicy steaks & the big burgers are the foods of choice for hungry travelers. All meals can be enjoyed on the verandah overlooking the Wollombi Brook Creek and the Tavern grounds, or, in front of the fireplace in the bar, or, the dining room which has reverse-cycle air conditioning. You choose! Feel like cooking your own meal, free BBQ facilities are available all year round. Please call us to book during these Covid times especially if you are a group. We cater for special needs, and morning tea and cake can be arranged for touring coaches who may be on a budget.
Nightingale Restaurant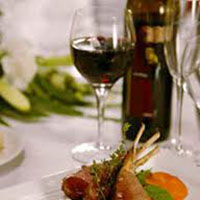 Enjoy dishes from around the world with an infusion of classic and modern contemporary fare in our fully licenced establishment. Experience service second to none provided by our Restaurant Manager and his Team. Partnering of good food and fine wine is a delight we all desire. This is achieved with our new philosophy of changing menus to accentuate seasonal vegetables, meat, game and poultry along with a selection of trophy and medal-winning wines.Open: for lunch Wednesday to Sunday. Open for dinner Wednesday to Saturday evenings from 6pm
Margan Restaurant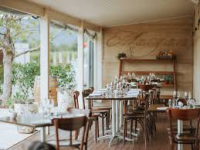 This restaurant has many awards and has been awarded the prestigious Chef's Hat for the past three years; 2018, 2019, and 2020. Well done. Margan Restaurant is based in the beautiful Broke-Fordwich wine sub-region of the Hunter Valley offering diners a sophisticated experience in a charming rural setting. The Restaurant's food style is inspired by the seasons: the one acre kitchen garden and orchard produces up to 90% of vegetables and fruit for the seasonally-inspired menus. In addition, Margan have free-range chickens, Black Suffolk lambs, bee hives for fresh, unfiltered honey and olive groves for table olives. The Margan Restaurant continues with the business tag-line of 'Estate Grown and Estate Made'. As such, all menu items are freshly prepared on-site, including pasta, gelati, soft cheeses, butter, small goods and bread. Additional to this, Margan chooses to source ingredients from local producers as much as possible.
Bistro Molines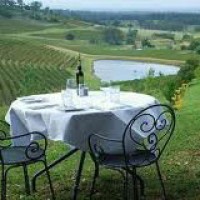 Positioned on tranquil Mount View at Tallavera Grove; Bistro Molines is privately owned by Robert and Sally Molines. This restaurant lovingly offers travelers and followers the delights of legendary chef, Robert Molines. A destination of beautiful views, wonderful food and friendly, professional staff. To sample the magic, diners can lunch in the alfresco wisteria-covered courtyard or dine on the terrace for open-air mountain views. For an evening experience, enjoy candlelit dinners or maybe moonlight. The jewel in the crown of this restaurant is the ability to cater for a romantic rendezvous, accommodate large groups for special occasions, or transform to a perfect wedding venue. Open for lunch Thursday to Monday and dinner Friday and Saturday. Reservations essential. September 2010, 2011, 2012 - Bistro Molines awarded a Chefs Hat - SMH Good Good Guide October - Robert Molines - JK Walker Culinary Hall of Fame